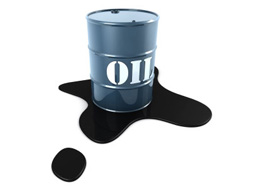 We handle an extensive range of spill control products which includes absorbents, spill kits, drain protection and drum storage products.
Absorbents
Absorbents are available in three grades:
Maintenance, oil or chemical. Maintenance are recommended for everyday fluids and cope with oils, fuels, solvents, cutting fluids, milk acids and alkalis, water and even foodstuffs such as milk and wine.
Oil Only. Used to separate oil (or fuels) from water. They readily absorb all oils and fuels but don't touch the water.
Chemical. These will absorb virtually everything. Absorbents are available in various styles including Pads, Rolls, Socks and Pillows.
Spill Kits
If there's a need to keep a collection of absorbents in one location, go for a spill kit. There's a spill kit for any size of spill from 10 – 900 litres. Spill kits are packed in a variety of bright yellow containers for easy identification.
Drain Protection
An integral part of spill control. Use in an emergency to supplement absorbents and spill kits. These include Drain Covers, Clay Drain Mats, Drum Plugs, Polyurethane Drain Covers and Spill Barrier.
Bio-Remediation
These products function by eating oils and fuels and are available for various applications.
Drum Storage
Essential to spill control, drum storage products comply with the Oil Storage Regulations and products are available for Steel and Polyethylene Drum and IBC storage.
Included are spill trays, work floors, spill decks, spill pallets and bunded flooring.
Dispensing Systems and Ancillaries
A comprehensive range of dispensing systems and ancillaries are available which should cover all of your needs.